RICHARD MINSKY

Schedule a Lecture or Workshop

Catalog of Bindings

Editions

The Bill of Rights

In the Gallery

50-year Exhibition

The Minsky Archive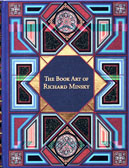 My Life in Book Art
Contact
Richard Minsky received the
American Printing History Association 2018 Laureate Award
Watch the video of the award presentation

Guild of Book Workers 2017 Lifetime Achievement Award
Watch the video of the award presentation


Now Available: Catalog of
THE BARBARA SLATE ARCHIVE
exhibition currently in the gallery



Catalog of The Barbara Slate Archive
Photographed and described by Richard Minsky, 2018
Bookcloth, 22K gold title, 12" x 9"
Cover panel: facsimile of a draft cover for Barbara Slate's graphic autobiography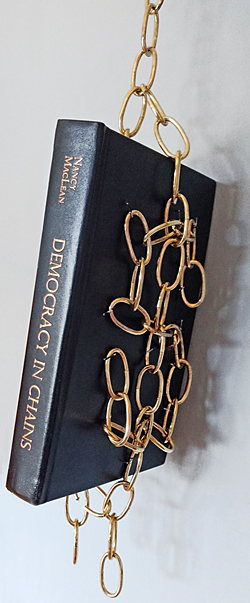 Democracy in Chains
The Deep History of the Radical Right's Stealth Plan for America
by Nancy MacLean
Viking, 2017; Bound by Minsky, 2019
9" x 6" x 4" + chain
Black calf with 22K gold title on spine, brass chain on covers.
Made to hang from a wall bracket or stand.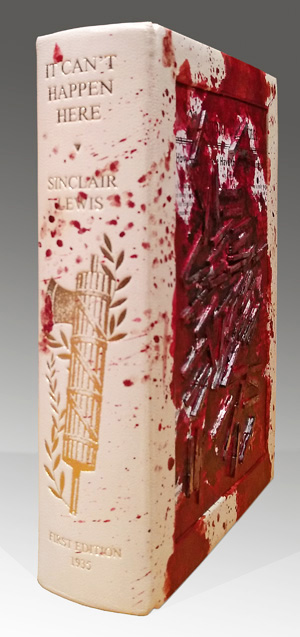 It Can't Happen Here by Sinclair Lewis
First Edition, 1935, Minsky binding, 2018
Alum tawed goatskin, 23K gold, panel of 8-point type,
acrylic paint, artist's blood on Vermont Vigilance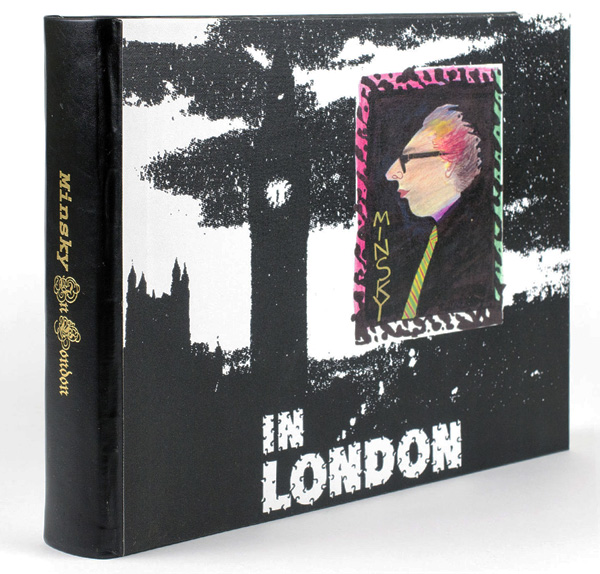 Minsky in London
Edited by Pamela Moore. With 90 photographs by Richard Minsky.
Letterpress on Mohawk Superfine from Monotype and handset type,
with dry mounted photographic prints and 45 rpm record.
64 pages 11" x 14". Gold stamped leather spine, printed cloth on boards.
Cover and title page design by Pat Gorman, cover caricature of Minsky by Gerald Mynott.
Edition of 25 and 5 Artist Proofs. 1980. This is copy AP3. First editiion, second state.

Rediscovered: Syllabus for Minsky's 1979 course
"Artists Publish Art" at the School of Visual Arts
Yale: 22 short interviews with Richard Minsky
each about a specific object in the Richard Minsky Archive

The Art of American Book Covers
1875-1930
Recipient of the 2011 Worldwide Books Award for Publications
from the Art Libraries Society of North America (ARLIS/NA)
To enter the exhibition of works by Minsky, click one of the sections below.
Each section has several thumbnail images and descriptions of the works. You can click on any image for a page about that work, with larger pictures and details.
NOW AVAILABLE!
YOU CAN DO A
GRAPHIC NOVEL
Comic Books, Webcomics,
and Strips
by Barbara Slate
Hardback & Paperback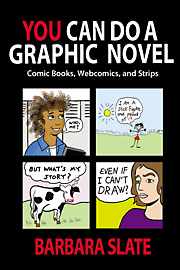 American Publishers' Bindings
on the Books of
Amelia E. Barr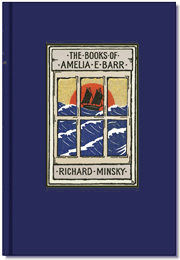 NOTES
by Richard Minsky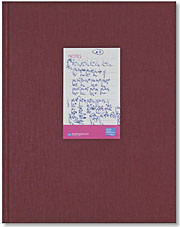 Trade Bindings with Native American Themes 1875-1933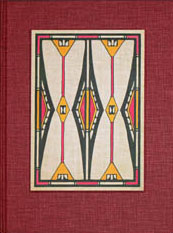 The Book Cover Art of
Thomas Watson Ball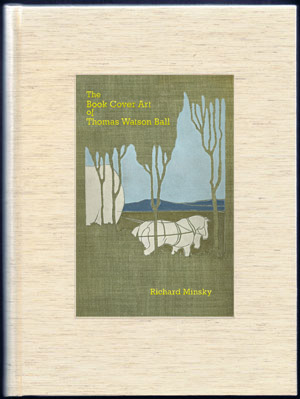 American Decorated
Publishers' Bindings
1872-1929
Volume 1, 2006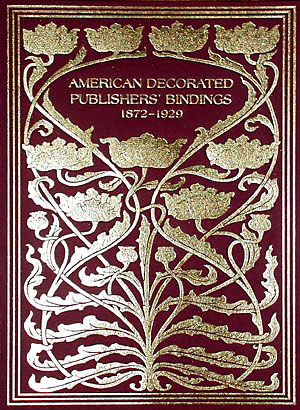 Volume 2, 2009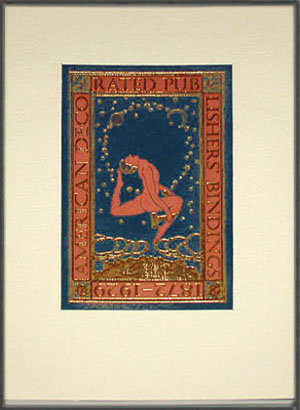 Volume 3, 2010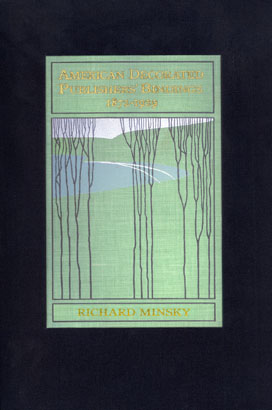 VISIT THE BLOG:
THE ART OF
AMERICAN BOOK COVERS