RICHARD MINSKY

Schedule a Lecture or Workshop

Catalog of Bindings

Editions

The Bill of Rights

In the Gallery

50-year Exhibition

The Minsky Archive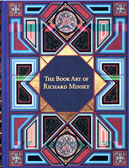 My Life in Book Art
Contact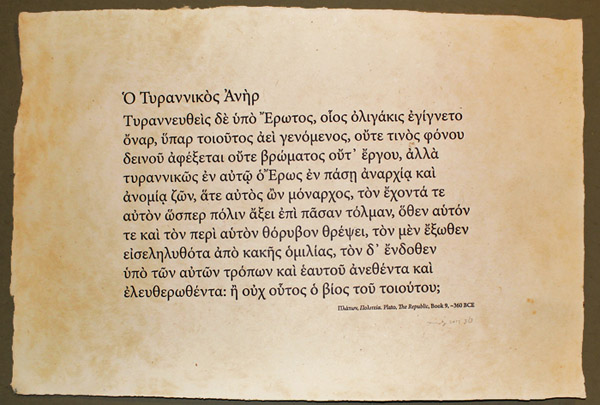 Ὁ Τυραννικὸς Ἀνὴρ The Tyrant
Printed on the Kelmscott-Goudy Albion handpress at the
Cary Graphic Arts Collection, Rochester Institute of Technology
June, 2017, on paper handmade by Minsky in 1990

M
Minsky, 2017. 23" x 32"
Printed on the Kelmscott-Goudy Albion handpress at the
Cary Graphic Arts Collection, Rochester Institute of Technology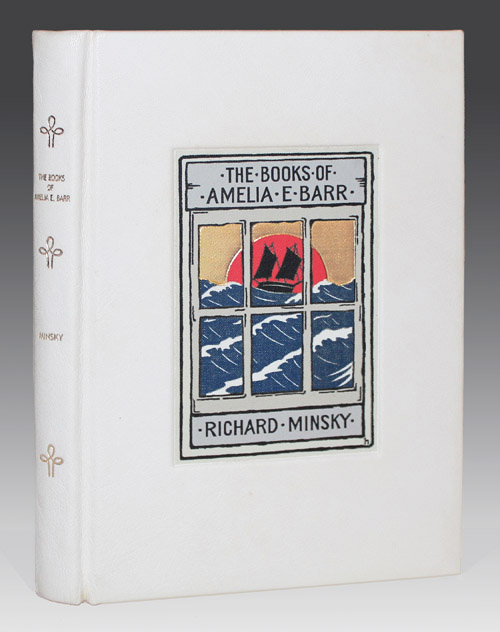 Deluxe binding on Copy No. 1 of The Books of Amelia E. Barr, 2017
Alum tawed goatskin, 23K gold title on spine.
Panel adapted from a 1901 design by W. S. Hadaway: archival pigment inkjet and gold on canvas
This copy comes with the entire collection that is in the catalog.

Recently Rediscovered: Syllabus for Minsky's 1979 course
"Artists Publish Art" at the School of Visual Arts
Yale: 22 short interviews with Richard Minsky
each about a specific object in the Richard Minsky Archive

The Art of American Book Coverss
1875-1930
Recipient of the 2011 Worldwide Books Award for Publications
from the Art Libraries Society of North America (ARLIS/NA)
To enter the exhibition of works by Minsky, click one of the sections below.
Each section has several thumbnail images and descriptions of the works. You can click on any image for a page about that work, with larger pictures and details.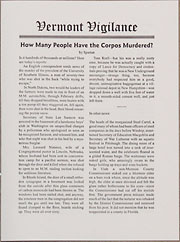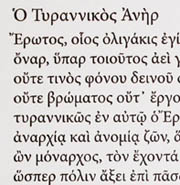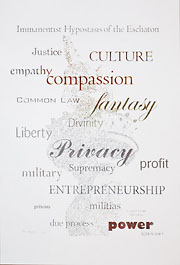 American Publishers' Bindings
on the Books of
Amelia E. Barr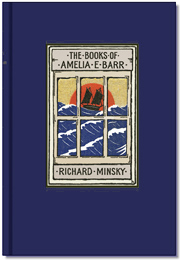 NOTES
by Richard Minsky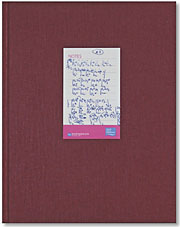 YOU CAN DO A
GRAPHIC NOVEL
by Barbara Slate
2014 paperback edition
ISBN: 9780937258057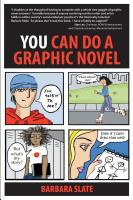 Trade Bindings with Native American Themes 1875-1933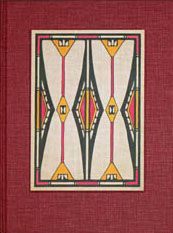 The Book Cover Art of
Thomas Watson Ball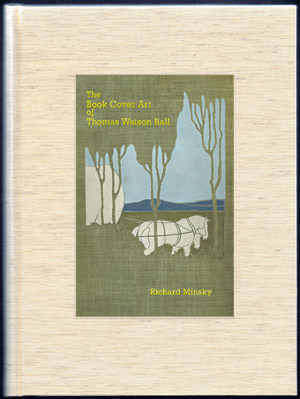 American Decorated
Publishers' Bindings
1872-1929
Volume 1, 2006

Volume 2, 2009

Volume 3, 2010

VISIT THE BLOG:
THE ART OF
AMERICAN BOOK COVERS