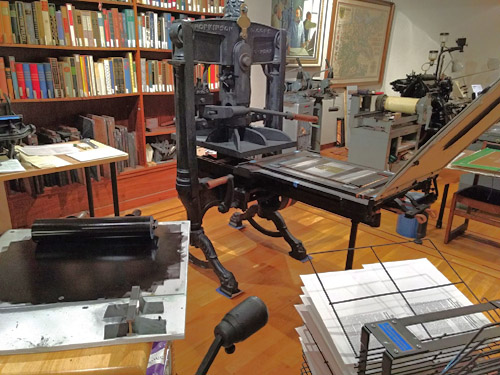 Above: The K-G Albion Handpress
Ὁ Τυραννικὸς Ἀνὴρ
The Tyrant
In Book 8 of The Republic (Πολιτεία) Plato discusses the reasons that democracy leads to tyranny, and in Book 9 describes the evolution and character of the tyrannical man. Minsky selected this quote, compared the English translations from several sources, and made an adaptation. The translation will accompany the broadside as a document with parallel Greek and English, not printed on the handpress.
Minsky will be printing several small editions of this on different papers in June. Information about ordering this broadside will be available at that time.
This is what it will look like: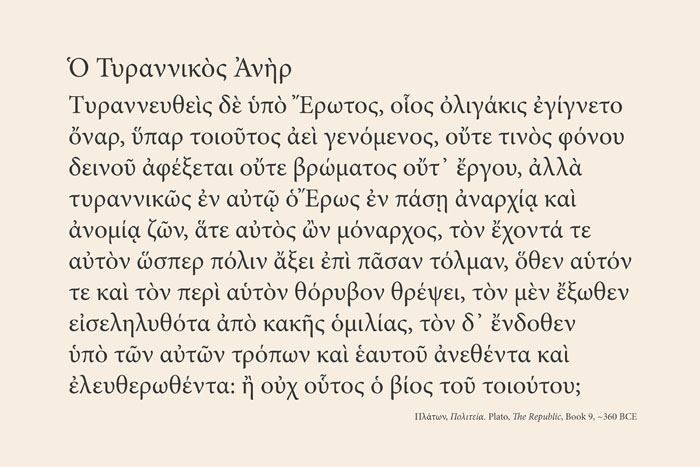 The parallel text document: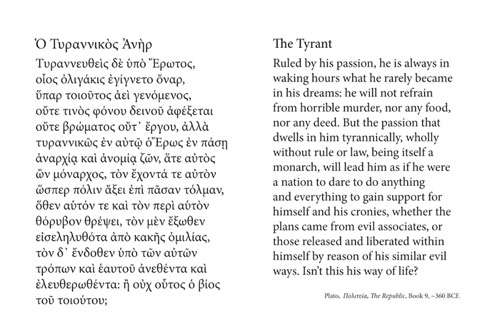 This page will be updated after the printing is completed.