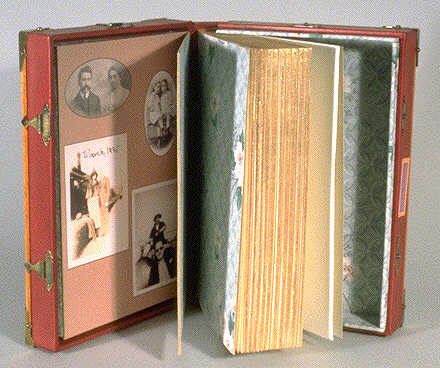 Inventing Memory
by Erica Jong
HarperCollinsPublishers, 1997
Bound by Minsky 1998
9.5" x 6.5" x 1.5"
Calf dyed by Minsky, gold stamping, oak, brass hardware, wallpaper endsheets, inkjet photomontage and labels. Edges of Armenian Bole and gold leaf.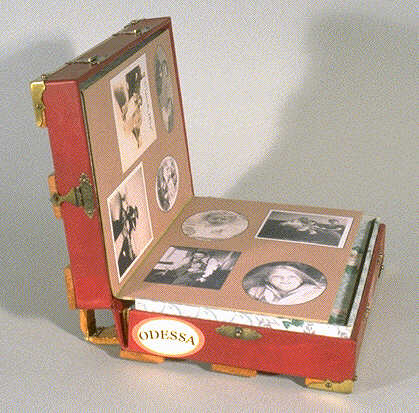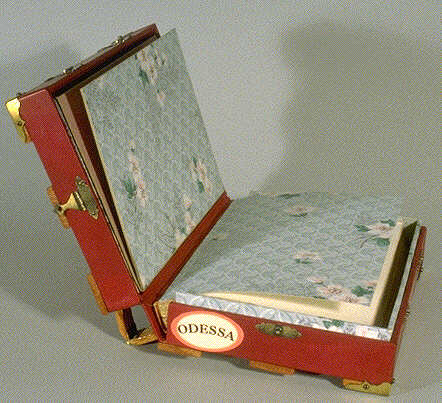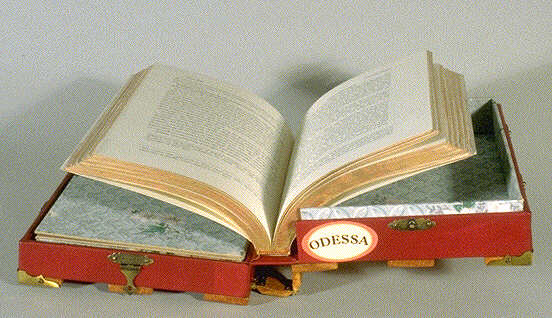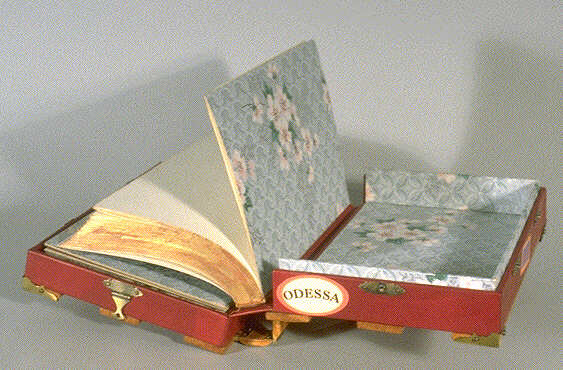 Return to the main Inventing Memory page.

Look at the prototype binding.
---
To continue the exhibition, click one of the sections or a button