MINSKY IN BED
First Kiss
Note: This page was scanned from a color photocopy, not the original
The texture of the paper is gone and the small type of the commentary is harder to read.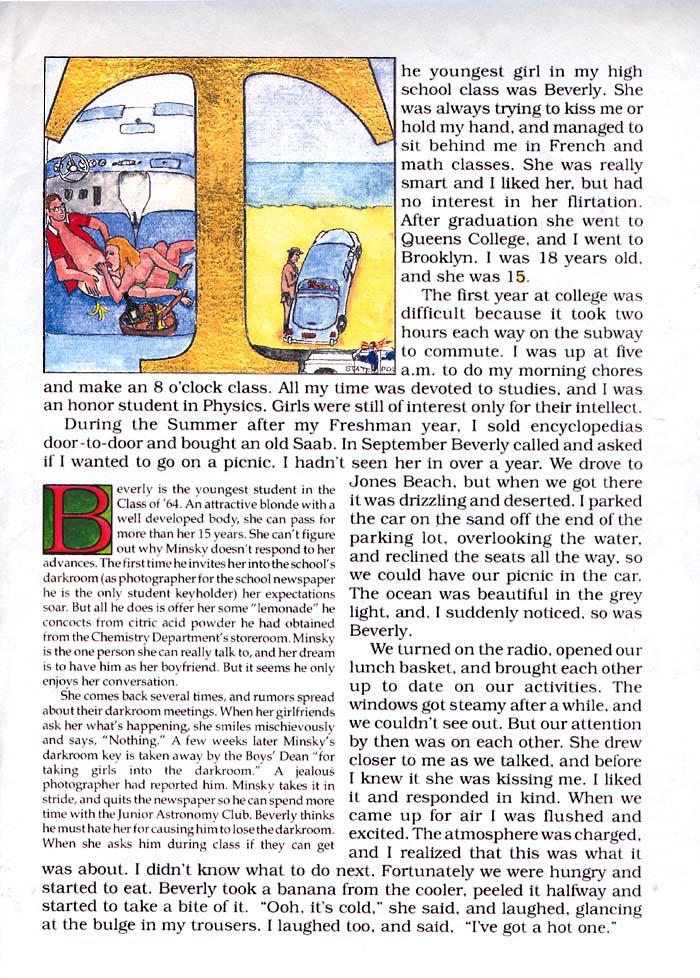 You can look at the binding of this book in the Victoria & Albert Museum, London.

Intro

Jill.

Mary Jo

Lunch Date

Cheryl

Tango This page is the only one that shows the full margin.
Click here for a higher resolution version of the top half of Tango. That gives a better idea of the print quality.
Details about the edition of this book, and subscription information.
---